SCHOLARSHIPS
The Exchange Club offers up to $5,000 in scholarships annually to graduating seniors at Woodrow Wilson.  The scholarships are renewable each year and require a minimum grade average of 2.5 and a minimum course load of 12 hours per semester. We personally interview each applicant.  Our goal is to provide financial assistance to the student that wants to further his education but does not have the financial means to do so.
If you wish to be considered for the upcoming year's scholarships please review the selection criteria below: 
SELECTION CRITERIA:
1.      The Exchange Club of East Dallas is seeking students that have a desire to attend college but lack the economic resources to do so.
2.      Our emphasis is on funding a degree plan at the Dallas Community College District but we consider all applicants and any school.
3.      We are awarding regular scholarships up to $5,000 per year to selected Woodrow Wilson High School Graduates.
4.      The recipient is expected to maintain a college GPA of 2.5.
5.      There are no restrictions on age, sex, race, creed, religion, citizenship or national origin.
6.    All scholarships are granted on a one-year basis subject to maintaining certain minimum standards in grades and hours completed.   The scholarships are renewable for 3 consecutive years provided (1) the Recipient complies with the Renewal Process as outlined on p. 4 of this Application Form and (2) the funds are available.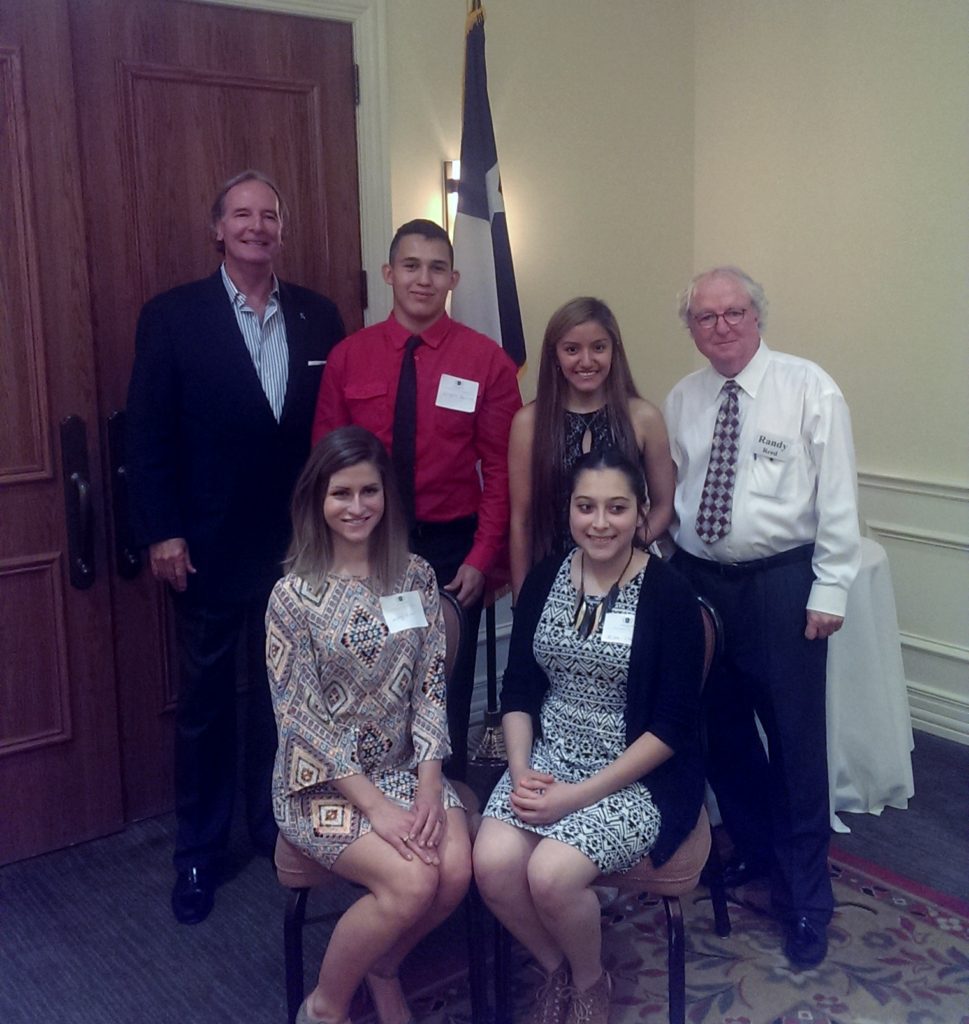 2014 Woodrow Wilson Scholarship Winners
Seated left to right: Audry Kinast to Texas Tech; Alma Leal to Eastfield College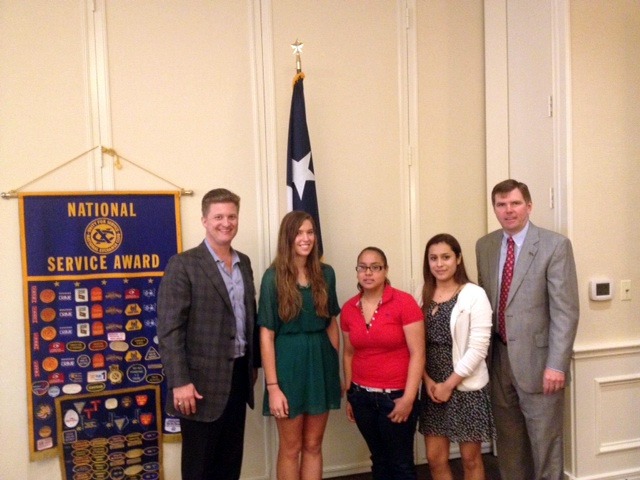 2013 Woodrow Wilson Scholarship Winners
Standing left to right: Stan Haddock-President; Michelle Pasillas to Texas Tech; Jamilex Carreno to Sam Houston; Randy Reed-Scholorship Chairman