OUR UPCOMING EVENTS
With your support, we can help serve the children of East Dallas and their needs. See our upcoming events to get involved, donate or attend.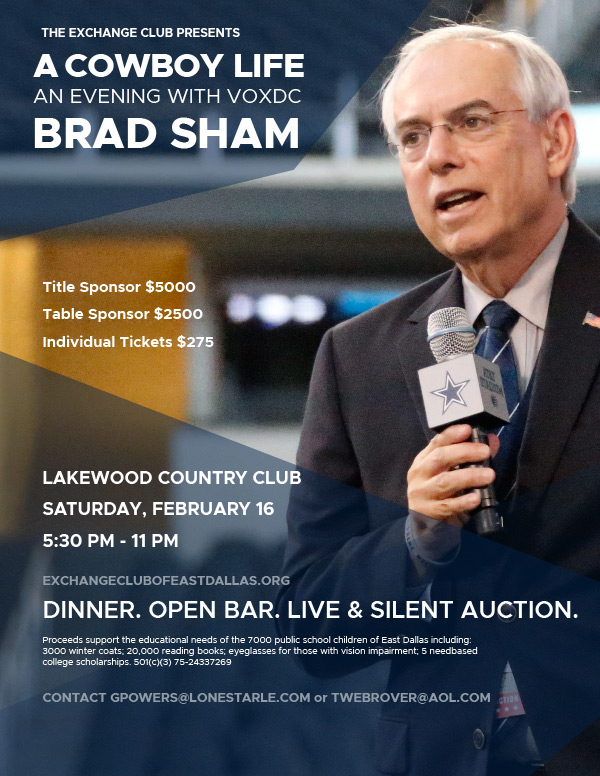 EXCHANGE CLUB PRESENTS: A NIGHT WITH BRAD SHAM
When: February 16 – 5:30pm-11:00pm
Where: Lakewood Country Club
All Proceeds Benefit: The educational needs of the 7000 public school children of East Dallas
About: You don't want to miss this once a year event hosted by The Exchange Club of East Dallas. The night will include a special event with "The Voice of the Cowboys" Brad Sham, DINNER, OPEN BAR, LIVE & SILENT AUCTIONs.
To Buy Tickets, Donate, or Get Involved Email GPOWERS@LONESTARLE.COM or TWEBROVER@AOL.COM